Събития

ПРЕДСТОЯЩИ Събития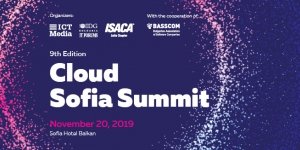 ДАТА: 21.11.2019
ПРЕДСТОЯЩИ Обучения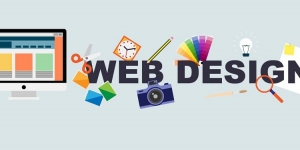 ДАТА: 28.10.2019
BGOUG Autumn Conference 2019, November, Pravets from 2018-11-15 to 2018-11-17
The BGOUG Autumn'2019 Conference will take place 15 - 17 November in hotel RIU Pravets Resort. (https://www.riu.com/en/hotel/bulgaria/pravets/hotel-riu-pravets/index.jsp)
The BGOUG conferences are the right place to meet specialists, working with Oracle technologies and tools, to learn from the top professionals, and to exchange ideas and experience.
We expect more than 380 Oracle specialists (technical, functional, IT management and consultants) to participate in the forthcoming conference.
The conference presentations will be held in four parallel sessions. The official languages of the conference will be English and Bulgarian.
Speakers at the event are well known and acknowledged Oracle specialists: Julian Dontcheff, Georgi Kodinov, Svetoslav Gyurov, Roel Hartman, Joel Goodman, Marc Sewtz . They are leading specialists in the area with broad practical experience.
Join us to learn from the best, to share ideas, to meet and connect with other Oracle professionals.
КОГА: 15.11.2019
МЯСТО: Hotel RIU Pravets Resort
ВХОД: 150 лв. - 450 лв.
Database​
Julian Dontcheff,Accenture Enkitec Group,Managing Director, Accenture Global Database Lead
What is new in the relational database world
Priit Piipuu,Kindred Group,Database developer
The truth is out there: a quick stroll through strongly consistent NewSQL databases
Franky Weber Faust,Pythian,Oracle Database Consultant
Cheating your application code with Oracle Database
Georgi Kodinov,ORACLE,Software Development Director
MySQL Clone: A better way to migrate your data across MySQL servers
Fred Denis,Pythian,Oracle / Exadata DBA
Mitigate the risks and the downtime when upgrading and patching GI and DB
Fred Denis,Pythian,Oracle / Exadata DBA
Lessons learned in Exadata Patching (including 18c, 19c and in the Cloud)
Business Intelligence
Albert Godfrind,ORACLE,Spatial and Graph Solutions Architect
Spatial Studio: Spatial Analytics for Everyone
Cloud Computing​
Svetoslav Gyurov,Accenture Enkitec Group,Principal Consultant
Real World Oracle Cloud Infrastructure
Marc Sewtz,ORACLE,Senior Software Development Manager
Low-Code Development with Oracle APEX and Oracle Autonomous Database
Design and Development​
Roel Hartman,APEX Consulting,Director
APEX Bad Practices
Roel Hartman,APEX Consulting,Director
The Wizard of ORDS
Petya Vasileva,CERN,Developer
Wide-Range Database & Application Monitoring for the ATLAS Experiment at CERN
Marc Sewtz,ORACLE,Senior Software Development Manager
Oracle APEX 19 New Features and Roadmap
Joel Goodman,ORACLE,OCM, Oak Table