Събития

ПРЕДСТОЯЩИ Събития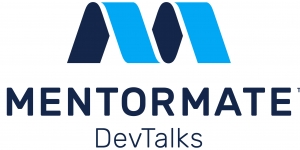 ДАТА: 22.07.2020
AWS ML/AI Immersion Day
This event is organized by AWS. Save your spot here: http://bit.ly/2OhWsLP

About the event

This one-day technical workshop is designed to provide hands-on training on AWS AI and ML Services. This introductory session will feature a mix of classroom training and progressive hands-on labs led by AWS Solutions Architects. You'll learn how to utilize and leverage AWS services to enable cloud transformation within your organisation with Amazon SageMaker and Amazon AI Services.

Why attend?

- Understand how to leverage AWS services to build your own conversational interfaces utilizing fully managed services
- Learn how to leverage Amazon SageMaker to easily build, train, and deploy ML models
- Understand best practices around preparing data

Who should attend?

Software Developers, Architects, Data scientists interested in gaining experience on AWS. Basic knowledge of AWS is recommended.

Note: This is a hands-on workshop, so please bring your laptop to participate in the lab exercises.

An AWS account is required, so please create one ahead of the training. Credits will be provided to cover any costs you incur while running the labs.
КОГА: 15.08.2019
МЯСТО: бул. "проф. Цветан Лазаров" 67
ВХОД: СВОБОДЕН
THURSDAY, AUGUST 15
15:00 - 15:15 Registration
15:15 - 16:00 Introduction to Amazon SageMaker
16:00 - 16:45 Hands-on Lab: Build a Prediction Model using Amazon SageMaker Algorithms
16:45 - 17:00 Break/ Q&A
17:00 - 17:45 Introduction to AWS ML/AI Services
17:45 - 18:30 Hands-on Lab: Building a Chat Bot using Amazon Lex
18:30 - 19:30 Happy hour and Wrap Up

Tanny Dobreva, Enterprise Solutions Architecture, Amazon Web Services
Tanny Dobreva is Enterprise Solution Architect at Amazon Web Services. As a trusted customer advocate, she influences enterprise companies how to design highly scalable, secure and resilient cloud architectures, helps them accelerate the adoption of AWS services and shape their cloud strategy. Tanny advises customers how to apply best practices around advanced cloud-native solutions and migrate existing workloads to the cloud.