Събития

ПРЕДСТОЯЩИ Събития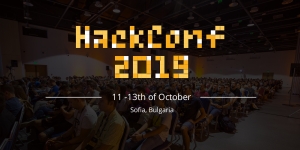 ДАТА: 11.10.2019
ПРЕДСТОЯЩИ Обучения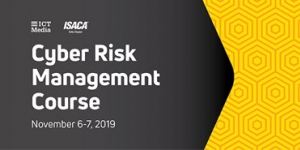 ДАТА: 06.11.2019
An Approach to Multi-Platform Development & Immutable Environments
We are extremely happy to invite you to the first Tech MeetUp we are organising with our partner News UK.

Come and be inspired and informed about how a large, long-established, global media company applies modern, agile, start up derived practices, languages and tools to deliver top quality software to millions of users, worldwide. We promise that you'll have takeaways that you can apply to your development teams tomorrow!

In a brief presentation, Jeremy Burns will share how he chooses, manages and grows his developers and teams. He'll explain the 'ASK' model, and show how you can apply it to your own personal development and team growth.

During the second talk, Andy Raines will walk through how the team have faced and solved specific technical challenges with React Native (especially React Native Web) and GraphQL.

In his talk, Jem Marsh will illustrate how the team promote their code from laptop to production using sophisticated, homegrown delivery pipelines with integrated testing and quality checks.

⚠️Make sure you reserve your seat here. The registration is free but required ⚠️
КОГА: 10.12.2018
МЯСТО: Questers Sofia Office (17 Henrik Ibsen str., EM Building, 5th floor)
ВХОД: СВОБОДЕН
18:30 – 19:00 RECEPTION
19:00 – 21:00 PRESENTATION & WORKSHOP
21:00 – 21:30 TALKS & DRINKS

Jeremy Burns
Jeremy is a Head of Engineering at The Times and The Sunday Times. He is a long-term developer and leader with experience in large corporates, consultancies and start ups. Passionate about building happy, productive teams and developing people's career paths.

Andrew Raines
Andy is a Principal Engineer at The Times and The Sunday Times. He is an experienced software engineer who has worked
in companies large and small over multiple different
industries. Skilled in a wide array of technologies and
languages, with a particular specialism in backend systems
and cloud architecture. Passionate about agile and
pragmatic engineering.

Jem Marsh
jem has a long career in software development in a wide range of industries and roles, he is still an engineer at heart. He has been working for News UK since 2011 and currently is Head of Engineering at Sun Savers. He is an Advocate of the DevOps
Culture and passionate about doing it right.

Questers
We are an IT resourcing tech park providing a full range of services to IT companies helping them to build & run fully dedicated teams in Eastern Europe. We allow businesses to easily expand their expert resource base and increase productivity. In Bulgaria we employ 150 IT professionals working in our Sofia office where highest environment, workspace and recreation facilities standards are met. We offer highly competitive remuneration, additional training and qualification courses and certifications, well-being services, bonus package and regular social events and activities. We are a people-oriented company and recognize that high productivity can only be achieved by motivating, developing and empowering talented people. In 2014 we were certified to work with "Investors in People"​ and awarded "Top ICT Employer"​.