Събития

ПРЕДСТОЯЩИ Събития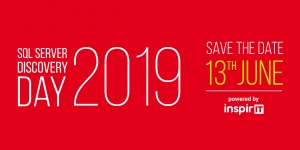 ДАТА: 13.06.2019
ПРЕДСТОЯЩИ Обучения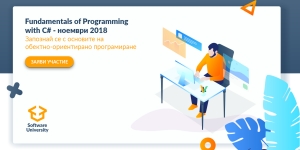 ДАТА: 27.05.2019
BGOUG Autumn Conference 2018, November, Pravets from 2018-11-16 to 2018-11-18
The BGOUG Autumn'2018 Conference will take place 16 - 18 November in hotel RIU Pravets Resort. (https://www.riu.com/en/hotel/bulgaria/pravets/hotel-riu-pravets/index.jsp)
The BGOUG conferences are the right place to meet specialists, working with Oracle technologies and tools, to learn from the top professionals, and to exchange ideas and experience.
We expect more than 380 Oracle specialists (technical, functional, IT management and consultants) to participate in the forthcoming conference.
The conference presentations will be held in four parallel sessions. The official languages of the conference will be English and Bulgarian.
Speakers at the event are well known and acknowledged Oracle specialists:
- Technology evangelists from "Oracle ACE" program Christian Berg, Julian Dontcheff, Robert Lockard, Tim Hall
- Senior Technical specialists from ORACLE Bryn Llewellyn, Georgi Kodinov, Kuassi Mensah, Roger Macnicol
- Leading specialists in the area with broad practical experience
Join us to learn from the best, to share ideas, to meet and connect with other Oracle professionals.
КОГА: 16.11.2018
МЯСТО: HOTEL RIU PRAVETS RESORT
ВХОД: 145 - 440 лв без ДДС
Speakers and Topics - draft list
Database and Server Technology
Georgi Kodinov, Senior Software Development Manager, ORACLE, Data Masking in MySQL Enterprise 5.7 and 8
Julian Dontcheff , Managing Director, Accenture Global Database Lead, Accenture Enkitec Group, Autonomous Data Warehouse (ADW) and Autonomous Transaction Processing (ATP) for DBAs
Roy Swonger, VP Database Upgrade & Utilities, ORACLE, Migrate a 230+TB Database Cross-Platform in Less Than a Day
Roy Swonger, VP Database Upgrade & Utilities, ORACLE, Upgrade to Oracle Database 18c: Live and Uncensored!
Gurmeet Goindi, Master Product Manager, ORACLE, Oracle Exadata- Laying the foundation for Autonomous Database
Krasimir Kovachki, Performance Enginer, Fadata Ltd., Rapid Home Provisioning (RHP) - next level of Oracle Automation
Roger Macnicol, Software Architect, ORACLE, So, my query plan says "Table Access Full" - what happens next?
Roger Macnicol, Software Architect, ORACLE, Understanding Oracle External Tables
Tim Hall , DBA / Developer, ORACLE-BASE.com, DBA Does Docker
Priit Piipuu Piipuu, Database developer, Kindred Group, Oracle Database high availability from the client perspective
Ilmar Kerm , Senior Database Administrator, Kindred Group, Oracle Database infrastructure as code with Ansible
Michael Bialik, Application DBA, Identification of inefficient SQL data access
Design and Development
Tim Hall , DBA / Developer, ORACLE-BASE.com, Cool New Features for Developers in 18c and 12c
Bryn Llewellyn, Distinguished Product Manager, ORACLE, #SmartDB & EBR - The Perfect Marriage
Bryn Llewellyn, OAK Table, Distinguished Product Manager, ORACLE, How To Mark Up PL/SQL Source Text After A Code Coverage Run
Robert Lockard , President, Oraclewizard, Blockchain a primer
Robert Lockard , President, Oraclewizard, The application of blockchain technologies to build faith and trust in the criminal justice system
Kuassi Mensah, Director, Product Management, ORACLE, Optimizing the Performance & Scalability of Java Applications that use an RDBMS
Kuassi Mensah, Director, Product Management, ORACLE, Reactive Programming: A New Asynchronous Database Access API
Martin Toshev, IT Consultant, BG Java User Group, Java Security Animated
Oren Nakdimon , Database Developer/DBA, Moovit, Constraint Optimization (or "The Difference One Comma Can Make")
Oren Nakdimon , Database Developer/DBA, Moovit, Oracle SQL Pattern Matching Made Easy
Cross Stream (Middleware, Cloud Computing, Big Data, Data Integration, Business Intelligence, Content Management )
Gurmeet Goindi, Master Product Manager, ORACLE, Oracle Exadata: Achieving Memory-Level Performance
Christian Berg , Managing Director, Dimensionality,
Francesco Tisiot , Bi Tech Lead, Rittman Mead, WORKSHOP Oracle Analytics Cloud from A to Z
Francesco Tisiot , Bi Tech Lead, Rittman Mead, Visualizing Streams
Gianni Ceresa , Managing Director, DATAlysis, Pimp your DevOps with Docker: An Oracle BI Example
Gianni Ceresa , Managing Director, DATAlysis, GDPR & You: The Nightmare of BA
Business and Strategy
Neno Shirtev, Global Applications Lead - Europe, Sensata Technologies Bulgaria Ltd, Powering the organization with new capabilities. How to do it in just 6 months