Събития

ПРЕДСТОЯЩИ Събития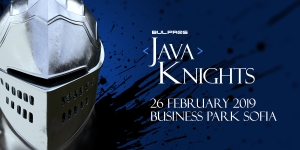 ДАТА: 26.02.2019
ПРЕДСТОЯЩИ Обучения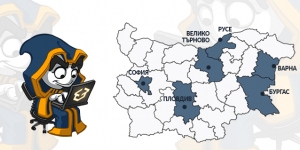 ДАТА: 09.03.2019
BGOUG Conference 2018, June, Borovets from 2018-06-08 to 2018-06-10
The BGOUG Spring'2018 Conference will take place on 08 - 10 June 2018 in hotel Rila Borovets (http://www.rilaborovets.com/en).

The BGOUG conferences are the right place to meet specialists, working with Oracle technologies and tools, to learn from the top professionals, and to exchange ideas and experience.

We expect more than 370 Oracle specialists (technical, functional, IT management and consultants) to participate in the forthcoming conference.

The conference presentations will be held in four parallel sessions. The official languages of the conference will be English and Bulgarian.

Speakers at the event are well known and acknowledged Oracle specialists:
- KeyNote speakers: Panteley Davidov and Sten Vesterli
- Technology evangelists from "Oracle ACE" program Kamil Stawiarski, Robert Lockard, Richard Martens, Osama Mustafa
- Senior Technical specialists from ORACLE Georgi Kodinov, Susan Duncan
- Leading specialists in the area with broad practical experience
Join us on 08 - 10 June 2018 in hotel Rila Borovets, to learn from the best, to share ideas, to meet and connect with other Oracle professionals.
КОГА: 08.06.2018
МЯСТО: hotel Rila in Borovets resort
ВХОД: 145-415 лв. без ДДС
Key Notes
Panteley Davidov, VP Engineered Systems Solutions EMEA , ORACLE
Sten Vesterli, Everything that's wrong with IT
Database and Server Technology
Georgi Kodinov, Senior Software Development Manager, ORACLE, The new data dictionary in MySQL 8.0: what does it mean to you ?
Robert Lockard , President, Oraclewizard, Transparent Database Encryption
Robert Lockard , President, Oraclewizard, A Holistic Approach to Database Security
Maurice Aelion , Senior DBA & IT Consultant, Maurice Aelion Consultants, Oracle Database 12c R1 & R2 Best New Features
Maurice Aelion , Senior DBA & IT Consultant, Maurice Aelion Consultants, Oracle sql Tuning for Developers and DBA's
Andy Rivenes, Product Manager, ORACLE, How to identify the right workload for Database In-Memory
Simeon Stefanov, DBA,Enterprise Services Bulgaria, Artful Oracle database solutions
Franky Weber Faust, Oracle Database Consultant, Pythian, Oracle Partitioning for DBAs and Developers. Why, when and how to use it?
Joze Senegacnik , Owner, DBProf
Joze Senegacnik , Owner, DBProf, Discussion over beers
Design and Development
Susan Duncan, Product Manager, ORACLE, Database DevOps and Agile Development with Open-Source Utilities
Susan Duncan, Product Manager, ORACLE, Accelerated Oracle JET - Visual JavaScript/HTML5 Cloud Development
Kamil Stawiarski , founder, ORA-600, Why do we learn a low level approach? The history of APEX upgrade that went terribly wrong
Richard Martens , Founding partner, SMART4solutions, APEX: adding client-side behaviour using knockout
Richard Martens , Founding partner, SMART4solutions, APEX 5.2: Using RESTfull services and remote SQL
Andy Rivenes, Product Manager, ORACLE, Oracle Database In-Memory By Example
Piet De Visser , DBA&Consultant,PDVBV sprs/bvba, An Oracle person Venturing into PostgreSQL
Piet De Visser , DBA&Consultant,PDVBV sprs/bvba, SmartDB: What worked and what did not work
Wolfgang Scherrer, Consultant / Manager, infomArt GmbH
Wolfgang Scherrer, Consultant / Manager, infomArt GmbH
Cross Stream (Middleware, Cloud Computing, Big Data, Data Integration, Business Intelligence, Content Management )
Anatoli Atanasov, Expleo
Kiran Tailor, Oracle Ace Director, Pure DBA​ , Technical Deep Dive into Oracle Cloud Analytics DataSync
Kiran Tailor, Oracle Ace Director, Pure DBA​ , Combining cloud based data with on premises analytics​
Business and Strategy
Kamil Stawiarski , founder, ORA-600, They say a little knowledge is a dangerous thing, but it's not one half so bad as a lot of ignorance." (T. Pratchett) Performance tricks learned from low level developers that can be used in practically any language
Luiza Koziel Nowak, Marketing manager, Ora-600, How to improve your presentations
Irina Yonova-Anderson, Senior Business Analyst, Electronic Arts, Working Scrum
Osama Mustafa , Principle Oracle Consultant, Gurus Solutions, GDPR Case Study
Osama Mustafa , Principle Oracle Consultant, Gurus Solutions, A Real Oracle Cloud Project Story
Joze Senegacnik , Owner, DBProf