Събития

ПРЕДСТОЯЩИ Събития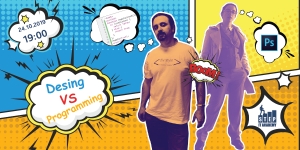 ДАТА: 24.10.2019
ПРЕДСТОЯЩИ Обучения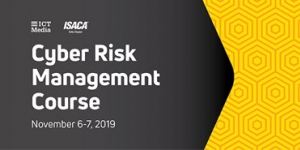 ДАТА: 06.11.2019
Financial Mobile Software Challenges
We are extremely excited to announce the second meetup of our dx TechTalk community in Sofia, Bulgaria.

dx TechTalk is a series of events for the never-ending curiosity of developers and IT enthusiasts. If talking about FinTech, developing software solutions for the capital markets and/or simply getting in touch with like-minded people in an informal setting is your thing, then you are more than welcome to our newfound Devexperts community! :)

This time we'll be talking more about what is so special about developing mobile apps for traders and how we approach the difficulties and challenges that we face along the way.

Become a part of the Fintech art and join us on May 16th at 19:00h. at Vertigo Business Tower (Floor 15th)

The event is free but registrations are mandatory.
Hurry up as seats are limited!

Registration link:
https://goo.gl/forms/il0w3nlGN7cp4XPj1

Join our community on Meetup and be up-to-date about all our future events: https://www.meetup.com/dx-TechTalk/
КОГА: 16.05.2019
МЯСТО: Vertigo Business Tower
ВХОД: СВОБОДЕН

Kirill Berezin, Mobile Team Lead @ Devexperts
With over 7 years of financial mobile development experience within Devexperts, Kirill has participated in numerous mobile projects & solutions and is one of the superstars among the Mobile Dev team within our company. He is also passionate about music & loves the mountains all year round.

Sergey Afanasiev, Head of Mobile @ Devexperts
Started working at the company as a mobile developer more than 10 years ago when the first mobile projects were just starting to emerge. He basically experienced all the trend changes within the field - from J2ME, Blackberry to smartwatches, notched screens and desktop-grade processors. Sergey is passionate about motorsports, alpine skiing and he is also quite talented on the guitar and the piano.