Събития

ПРЕДСТОЯЩИ Събития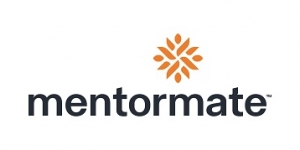 ДАТА: 06.06.2023
MentorMate DevTalks: Analyze Outside the Box - Beyond Textbook Business Analysis
Registration is free but mandatory. Please sign up here, because the places are limited.
OVERVIEW
How Business Analysts can influence positive change within a company and how to effectively manage knowledge by applying Tiago Forte's novel method of Building a Second Brain? Learn this and more on November 23 with Georgi Naydenov and David Tomov-Strock, Business Analysts at MentorMate.
The event will take place in the MentorMate's Sofia office (Professor Tsvetan Lazarov 67) in partnership with IIBA Bulgaria.
The presentations will be in English.
For the exact location, click here.
We hope to see you there!
КОГА: 23.11.2022
МЯСТО: бул. "Проф. Цветан Лазаров" 67, София
ВХОД: Свободен
18:45 - 19:00 PM Welcome and introductions
19:00 -19:30 PM - The Business Analyst as an Influencer Within your Company, David Tomov - Strock
19:30 - 19:45 PM - Break
19:45 - 20:15 PM - Building a Second Brain: Knowledge Management in Business Analysis, Georgi Naydenov
20:15 - 20:30 PM - Q&A
20:30 PM - Networking

David Tomov-Strock, Business Analyst
David Tomov-Strock is a Senior Business Analyst working at MentorMate since 2020. He has extensive experience in business analysis with a variety of software development firms as well as in higher education in the U.S. In MentorMate, he has already worked on a wide range of projects - he consulted one of the biggest sports associations in the world, helped us define and develop a resource app for fly anglers (PocketWaters), as well as a solution that distills business books into easily digestible text and audio (Soundview).
David's educational background includes biology, gastronomy, software development, and project management. David can often be found playing with his five dogs and taking them on hikes in his spare time.

Georgi Naydenov, Business Analyst
Georgi Naydenov is a Business Analyst and a Notion evangelist. Ever since making a career transition to business analysis, he has constantly sought ways to optimize processes in his projects. A recent example would be his work on modernizing a system for a company in the energy analytics industry.
As a psychology postgraduate, he knows a thing or two about knowledge management (with the sources to back it up!). He's also very passionate about sharing that knowledge with his colleagues and outside of MentorMate in presentations or even in video format. In his free time, you can find him playing board games, being immersed in volunteering, or hopelessly self-teaching himself the guitar.