Събития

ПРЕДСТОЯЩИ Събития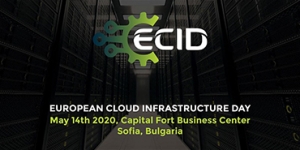 ДАТА: 13.05.2021
Practical Webinar: A Journey From Java 8 to Java 14
Register: https://bit.ly/3eZJDi8

About this Event
In this webinar, we'll go from the dinosaur Java 8 to the latest Java version. We'll learn what modularity is as well as many cool new things that Java gives us through multiple demos after each topic.
Nice to have
Experience with Java
What you will get
Except getting the know-how to upgrade to the latest Java version, every attendee will be shipped a cool branded T-shirt. You must attend and fill in our feedback form after the event in order to get a T-shirt.
The presentation will discuss:
New Oracle policy on releasing Java versions
Possible JVM vendors
How much Java costs
New Java features
Modularity in Java
What Local Variable Type Inference is
Note: A link to the practical webinar will be sent to your email, prior to the event's start.
КОГА: 22.07.2020
МЯСТО: Онлайн
ВХОД: СВОБОДЕН

Stefan Angelov, Software Architect
Stefan is a trainer and developer with more than 6 years of experience who loves to constantly learn and improve his skills. He specializes in Java SE and Java EE (Spring, Microprofile, Apache Camel, etc.) and many more.
Currently a Software Architect at MentorMate, he loves to share his knowledge and mentor other less experienced developers. Stefan is passionate about machine learning and computer vision. In his free time, he teaches kids to program in two academies he co-founded.