Събития

ПРЕДСТОЯЩИ Събития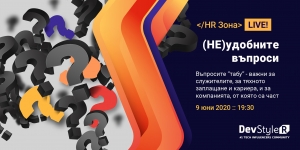 ДАТА: 09.06.2020
QA Academy
QA Academy's objective is to provide the necessary tools and knowledge on how to land a job in the IT sector, and in particular – the QA field. To facilitate that, the academy will feature an engaging set of lectures, practical assignments, and exercise activities that will prepare you to become a real QA expert. And yes, it's free!
What's in it for you?
— Discover the opportunities in the field and what QA is
— Get to know the theory and the practice behind QA's job
— Learn how to work with QA's main tools
— Be mentored by QA experts with more than 16 years of experience in the field
— Become ready to solve real QA tasks and to start a job in an IT company
— It's free
https://mentormate.com/bg/qa-academy/
КОГА: 08.10.2019
МЯСТО: Русенски университет "Ангел Кънчев", ул. "Студентска" 8
ВХОД: СВОБОДЕН

8 OCT 2019 - INTRODUCTION AND SOFT SKILLS – STEFAN SHOPOV
10 OCT 2019 - THEORY OF TESTING – STEFAN SHOPOV
15 OCT 2019 - PROJECT PHASES AND SCRUM – JENYA TINEVA
17 OCT 2019 - STORIES, ISSUES & JIRA – JENYA TINEVA
22 OCT 2019 - TEST CASES AND TEST STRATEGY – VELISLAVA MINKOVA
24 OCT 2019 - WEB TESTING – JENYA TINEVA
WEEK OFF

5 NOV 2019 - MOBILE TESTING – VELISLAVA MINKOVA
7 NOV 2019 - USABILITY TESTING & TIME ZONE TESTING – JENYA TINEVA
12 NOV 2019 - WEB SERVICES TESTING – UMUGUL KYAZIMOVA
14 NOV 2019 - BASIC JMETER & PERFORMANCE TESTING – STEFAN SHOPOV
19 NOV 2019 - MSSQL TESTING – UMUGUL KYAZIMOVA
WEEK OFF

26 NOV 2019 - THEORETICAL EXAM – EKATERINA STAMATOVA
3 DEC 2019 - PRACTICAL EXAM – EKATERINA STAMATOVA

Velislava Minkova, QA Analyst
Belonging to that 1% of humankind who hate chocolate and love physics, Velislava stepped into the professional world as a teacher in physics. After a while, however, a friend hooked her to quality assurance, a sphere of daily challenges and great variety. So, for the past 2 years, she has been part of MentorMate's QA team, testing responsive sites, mobile apps, admin portals, and much more, using multiple testing tools and technologies.

Umugul Kyazimova, QA Analyst
Working in the IT sector was Umugul's childhood dream and it was nothing short of natural when she started as а .NET developer. Shortly after, in 2016, she joined MentorMate as a QA. She enjoys working with colleagues from all over the world, learning new technologies and sharing her experience with new team members. Outside of her office hours, Umugul loves to read books, take long walks with friends and go to car races.

Jenya Tineva, QA Lead
Jenya has more than 7 years of experience with QA. She joined MentorMate in 2015 and since the end of 2018, she has been leading her own team of QAs. She's worked on а broad range of projects – CRMs and healthcare systems, mobile аnd weather apps, online newspapers, ID scanning systems and many more. Jenya is a very active person, not only in her work but outside of it. In her free time, she leads dance classes. The most valuable thing for her is sharing her knowledge with those who want to learn and seeing them grow.

Stefan Shopov, QA Lead
As a QA Lead in the QA department, Stefan balances between several roles – a mentor, a trainer, a QA expert and a great helping hand in the development of MentorMate's office in his home city of Ruse. He has been an integral part of the MentorMate team for over 5 years. Stefan is also a certified Scrum Master, has an ISTQB Foundation Level certificate and has gone through a CISCO CCNA training. He loves to share his knowledge in different trainings at MentorMate and also talked at the DevTalks event in 2017 and at a QA workshop at MobCon Europe. Being an active sportsperson, Stefan is a table tennis fan, a cyclist, and a round-the-world traveler – he has already visited 32 countries on 5 continents.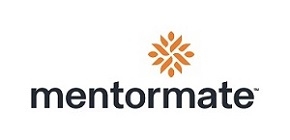 "Ментормейт България" ЕООД