Събития

ПРЕДСТОЯЩИ Събития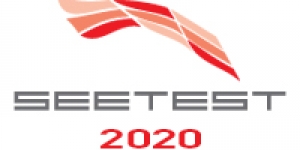 ДАТА: 01.10.2020
Quiz Night for Mobile Devs
[FREE EVENT] The quiz is limited to 30 spots, save yours here: http://bit.ly/36D7Gj2
Join us for an evening of challenges on various topics and some healthy competition at our first Quiz Night for Mobile Developers hosted at our Sofia office.
Come fresh and ready to team up with fellow developers and test your knowledge in areas such as:
Gaming
Music
Cinema
Sport
Geography
History
iOS development
Android development
Guidelines:
The special flavor of this quiz are mobile technologies, so at least a year of experience in iOS and/or Android development is required.
The teams will be put together on the spot, so if you don't have a team in advance, you are welcome anyway. We have prepared a fancy beer set for each member of the winning team.
Note: In all rounds, there will be presented questions from all of the above-mentioned topics.
Тhere are only 30 spots available, so don't forget to save yours from the link.
How to get here: https://goo.gl/nzcU8G
Мetro station Druzhba is 100m away from our office. There is a parking lot next to the building.
We hope you can make it!
02/862 26 32 and office@mentormate.com
КОГА: 23.01.2020
МЯСТО: бул. "Проф. Цветан Лазаров" 67
ВХОД: СВОБОДЕН
19:30 - 20:00: Grab a drink, meet and team up

20:00 - 20:20: Round 1 - Closed Answers Round

20:25 - 20:45: Round 2 - Open Answers Round

20:45 - 21:15: Break for food and refreshments

21:15 - 21:35: Round 3 - Picture Round

21:40 - 22:00: Round 4 - Audio Round

22:05 - 22:20: Round 5 - Advanced Questions Round

22:20 - 23:00: Final results and networking