Събития

ПРЕДСТОЯЩИ Събития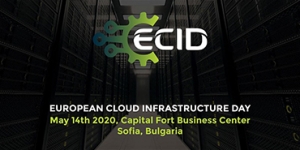 ДАТА: 13.05.2021
Webinar: Package Management With Azure Artifacts
REGISTRATION: https://bit.ly/AzureArtifacts

Overview
This free webinar will discuss how we can use Azure Artifacts and put it to practice by creating and deploying NuGet packages. We'll also show you how code can easily be reused between projects. In our demo, we'll demonstrate how we can create a new NuGet package with Azure Pipelines and then deploy the NuGet package with Azure Releases inside Azure Artifacts.

Note: This event will be held online and is free of charge. A link to the webinar will be sent to your email, prior to the event's start.

Nice to have: Some experience with NuGet or npm packages will be helpful.

The presentation will discuss
- Benefits of using Azure Artifacts
- Supported Artifact packages
- Azure Pipelines and Azure Release in brief
- What Azure Artifacts feeds are and how to use them
- How to publish artifacts with Azure Release
- How to consume NuGet and npm packages from Azure Artifacts feeds

Agenda
19:00 Welcome
19:05 Azure Artifacts overview
19:20 Demo
19:50 Q&A

Speaker:
Georgi Filipov
Software Development Lead - .NET

Having experience in the software industry since 2007, Georgi currently leads a team of MentorMate developers working on an insurance app. His responsibilities include communicating with clients about the planning and development of new functionalities, assigning tasks, and organizing the working process within the team.

Georgi has a Microsoft Certified Professional (MCP) certification, as well as MCTS: .NET Framework 4 and Oracle Database 10g. He took part in our company hackathon MentorHack in 2017 and has held internal presentations on SignalR and .NET Core. His expertise includes Microsoft Azure Portal, .NET Core, ASP .NET Core, Angular 9, Entity Framework Core, and HTTP/2.

Additional to his professional achievements, he is a certified open water scuba diver and a keen volunteer — he's taken part in a cleanup of olive tree plantations in the Zograf Monastery in Mount Athos, Greece. In his free time, Georgi loves to travel, read science fiction, and discover new technologies.
КОГА: 28.05.2020
МЯСТО: онлайн
ВХОД: СВОБОДЕН