Събития

ПРЕДСТОЯЩИ Събития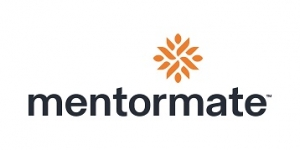 ДАТА: 21.07.2022
Webinar: Saving Human Lives with Technology
Registration is mandatory. Please register here: https://bit.ly/3kiSnV9
OVERVIEW
What You Will Learn
In this free webinar, we'll discuss a current MentorMate project that helps a big healthcare organization optimize its process of gathering and storing healthcare information for clinical studies. We'll cover how to reduce costs, and share how we developed a custom system that gathers and supports all the types of information (and trust us, there are a lot), as well as technologies, technical and non-technical challenges in such a project, integrations with different medical devices. and much more.
Note: This event will be held online from 6-7 pm EEST and is free of charge. A link to the webinar will be sent to your email before the event's start. Please check your timezone when registering so you can attend at the correct time.
Discover how we save lives with technology in one of our biggest projects
Find out the technologies we use in such projects
What are the technical and non-technical challenges to solve
Gather know-how in developing for healthcare projects and medical devices
Find out ways to organize workload in big projects
Get to know the team developing the project
КОГА: 18.05.2022
МЯСТО: Онлайн
ВХОД: СВОБОДЕН
6:00 PM - Welcome and introductions

6:05 PM - How technology saves lives in the healthcare industry

6:15 PM - What is the best tech stack for this project аnd why?

6:25 PM - Technical challenges to tackle

6:45 PM - Q&A

6:55 PM - Closing remarks

Rumyana Kusheva, MANAGER, PROJECT MANAGEMENT
Rumyana's career at MentorMate dates back from 2011. She has changed several job roles across the company from QA, QA Lead, Project Manager to her current role as Manager, Project Management.
She has been part of various projects across versatile industries including healthcare, lifestyle, gaming and more. Rumi has taken part in all aspects of project development, not only as Project Manager but also as Scrum Master and Business Analyst.
As part of this project Rumi has been responsible for the day-to-day project management and staff planning.

Martin Angelov, SOFTWARE DEVELOPMENT MANAGER
Martin has a decade of experience with MentorMate, spending half of it in various technical & non-technical people management roles. He started with us in 2012 as a Frond-End Developer. His primary focus is JavaScript, following its development throughout the years with great interest. He has worked on short and long-term web products and varied projects.
As a Software Development Manager, he's currently in charge of securing a stable flow of incoming resumes, narrowing the gap between fast-paced quality interviews, and finding the right project for new hires, as well as making sure all of the projects he's involved in receiving 100% client satisfaction and technological excellence.