Събития

ПРЕДСТОЯЩИ Събития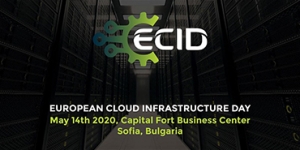 ДАТА: 01.12.2020
Why a Multilayered GraphQL Architecture?
With traditional APIs you have to get the whole book when all you need is just a chapter. At the same time, you are not able to control the data you receive. GraphQL, on the other hand, allows clients with cross-cutting concerns to retrieve exactly what they need, no matter how different their requirements.
News UK's tech team have created an extensive multi-layered GraphQL API to deliver content that enables their apps and websites to be efficient, delivering great performance to millions of readers of The Times, The Sunday Times and The Sun newspapers.
During the upcoming talk, Ivaylo Hristov and Ivaylo Andonov from the NewsUK team at Questers will give an overview of how they use GraphQL and what are the benefits of having it. They will also share their tips on how to establish a quick, robust and maintainable development process.
Expect to learn more about:
Why use GraphQL?
Benefits of building a Multilayered GraphQL Architecture
Registration is free but required. Please reserve your seat here.
КОГА: 17.09.2019
МЯСТО: Questers Sofia Office (17 Henrik Ibsen str., EM Building, 5th floor)
ВХОД: СВОБОДЕН
18:30 – 19:00 RECEPTION
19:00 – 21:00 PRESENTATIONS
21:00 – 21:30 TALKS & DRINKS

Ivaylo Andonov
Ivaylo A. joined the team of News UK a few months ago as a Full-stack software engineer. Prior to that, he has worked on the development of Risk Management, Cyber Security and Sports Betting platforms. He is very passionate about JavaScript and exploring and applying cutting edge technologies.
Ivaylo loves to travel and to practice all kinds of sports.

Ivaylo Hristov
Ivaylo H. is a Senior Software Developer at News UK team at Questers. He was one of the first members of the team in Bulgaria and is very excited about the opportunity to see it constantly growing.
Ivaylo is simply in love with JavaScript. He has more than 5 years of overall JavaScript development experience - first as a Front-end and mobile JavaScript developer and later on as a Back-end.
In his free time he enjoys walking his Jack Russell Terrier.