Събития
ПРЕДСТОЯЩИ Събития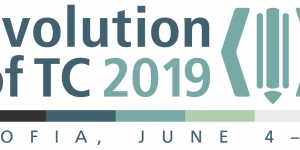 ДАТА: 04.06.2019
ПРЕДСТОЯЩИ Обучения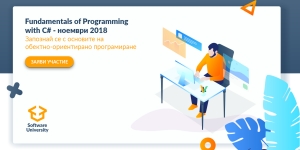 ДАТА: 27.05.2019
iOS Application Architecture with Krzysztof Zabłocki @SwiftSofia
The summer is over, but there are some good news - 3-rd #SwiftSofia season is approaching and our first meetup will be Epic :)

We are excited to announce that Krzysztof Zabłocki (https://twitter.com/merowing_) will join us on October 26 2018, 19:00 at betahaus Sofia.

Make sure you reserve a seat at: https://www.meetup.com/Swift-Meetup-Sofia/events/255020686/

КОГА: 26.10.2018
МЯСТО: betahaus Sofia
ВХОД: СВОБОДЕН
The topic of the meetup will be iOS Application Architecture - Let's talk about the things that really matter for maintainable architecture in iOS apps.

Keywords: MVC, MVVM, Flow Coordinators.

Krzysztof Zablocki
Krzysztof is an iOS developer, known for creating Sourcery, Objective-C Playgrounds, Apple's Essential Apps like Foldify and 3D Game Engines. Passionate about writing quality code and helping other do the same. He blogs on www.merowing.info and open sources tools/libraries at github.com/krzysztofzablocki.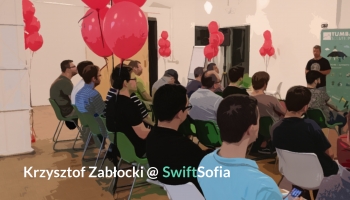 Тумба Сълюшънс
Tumba Solutions is an A-Team IT advisory company. We deliver top-notch web and mobile apps that empower businesses to be at the peak of the latest technology trends. Our domain is exclusive software development solutions for publishing, sports and entertainment industries, ranging from startups to enterprise clients in UK and US. Tumba Solutions was established in 2014 as a response to a firm belief that Bulgaria is not just the hot outsourcing destination, but a land of innovation where tech mastery and out-of-the-box thinking thrives and create amazing software.