Събития

ПРЕДСТОЯЩИ Събития
ДАТА: 26.04.2018
ПРЕДСТОЯЩИ Обучения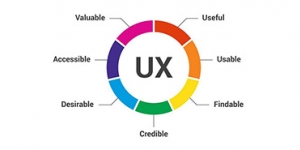 ДАТА: 18.05.2018
jPrime 2017
The third edition of the conference is now two full days conference with talks on Java, various languages on the JVM, mobile, web and best practices.
It is held on 30-31th May 2017 in Sofia Tech Park. It's run by the Bulgarian Java User Group and backed by the biggest companies in the city.
jPrime features a combination of great international speakers along with the best presenters from Bulgaria and all over the world.
It is divided in several tracks and provides great opportunities for learning, hacking, networking and fun.
Come and visit us at http://jprime.io/
КОГА: 30.05.2017
МЯСТО: София Тех Парк
ВХОД: 140 BGN

Juergen Holler
Juergen Hoeller is co-founder of the Spring Framework open source project and has been serving as the project lead and release manager for the core framework since 2003. Juergen is an experienced software architect and consultant with outstanding expertise in code organization, transaction management and enterprise messaging.

Dr Heinz Kabutz
Dr Heinz Kabutz is a Java guru who lives on the Island of Crete in Greece, where he has lots of Bulgarian friends. He is the author of The Java Specialists' Newsletter, a publication looking at advanced tips and tricks for the seasoned Java programmer. He also teaches advanced courses on Java concurrency, performance and design patterns.

Jose Paumard
José is an assistant professor at the Institut Galilée (Université Paris 13), PhD in applied mathematics from the ENS de Cachan. He has also worked as one of the lead members of the Paris JUG for 6 years, and is a co-founder of Devoxx France. As a member of the CDI 2.0 Expert Group, he has contributed new ways of handling events, especially in the asynchronous part of the spec. He provided new patterns that have been adopted by the EG. José has been working as an independent programmer for 20 years and is a well-known Java / Java EE / software craftsmanship expert and trainer. His expertise includes Tomcat, JBoss, Weblogic, Websphere, Glassfish, and the most popular Java EE parts: JPA (Hibernate & Eclipselink), EJB (including version 2), JMS, JTA, the Web tier, and more. José speaks at conferences, including JavaOne and Devoxx; and writes technical articles for various publications including Java Magazine and Oracle Technology Network. Passionate about education, he publishes MOOC for several companies: Oracle Virtual Technology Summit, Pluralsight, Microsoft Virtual Academy and Voxxed.

Heather VanCura
Heather VanCura leads the JCP Program at Oracle, and is a leader of the global community driven adoption and user group programs. Heather drives the efforts to transform the JCP program and broaden participation and diversity in the community. She is passionate about Java, women in technology and developer communities, serving as an international speaker and community organizer of developer hack days around the world. Heather enjoys speaking at conferences, such as OSCON, Devoxx, JFokus, and the JavaOne Conferences. She resides in the San Francisco Bay Area, California USA and enjoys trying new sports and fitness activities in her free time.