Стажове

ПРЕДСТОЯЩИ Събития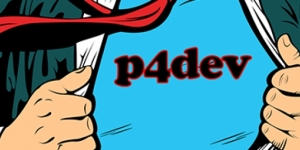 ДАТА: 26.10.2023
IBM ThinkHub Internship
Challenging projects, real responsibility, world class opportunities and exceptional training and development, from an organisation that has been continually growing for 100 years.
More info on the event's page.
КОГА: 01.03.2017
МЯСТО: IBM Careers & Jobs Bulgaria, Bulevard Dragan Tsankov, 1057 Sofia
Our graduate scheme will give you everything you need to build the kind of career you want. Here you'll be able to collaborate with people who are open-minded and excited about the same things you are.
You'll be in an environment that cultivates creativity and individual differences and rewards your best work. We nurture a way of working that rewards diverse thinking and bold ideas all within a flexible working environment.
Our bespoke graduate training will make sure you have the personal, business and technical skills to take your career wherever you want to go. With opportunities across our business, you'll get to collaborate with experts, answer big questions and transform your increasing knowledge, skills and acumen into real results for our clients across the world.
So, if you're full of great ideas and you have the energy to bring them to life, this is your opportunity to work for a global company with a global reputation for excellence.