Стажове

ПРЕДСТОЯЩИ Събития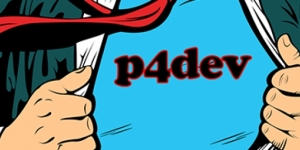 ДАТА: 26.10.2023
JUNIOR .NET DEVELOPERS (INTERNSHIP PROGRAM)
Bulwork is an IT recruitment agency in Bulgaria with more than 15 years of significant presence in the market.
Its client Dais Software, which is a FinTech company with more than 15 years of experience in providing web and mobile software solutions, is looking to hire JUNIOR .NET DEVELOPERS.

This is a great opportunity for talented and motivated interns. The company will organize a training program with duration of approximately 4-6 weeks and is ready to welcome a whole group of IT Geeks. All of them have to show interest in .NET programming as the company wants to hire all great minds that show enthusiasm and passion for .NET technologies. The company is pretty flexible and can hire students.

Find more information.
КОГА: 27.03.2017
МЯСТО: 101-103 Alexander Stamboliyski Blvd, Sofia Tower (Mall of Sofia) floor 4, Sofia 1303, Bulgaria