Стажове

ПРЕДСТОЯЩИ Събития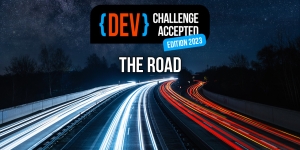 ДАТА: 30.09.2023
QA Intern (Ecommerce systems)
Tryzens Limited is a fast growing IT solutions consultancy based in the City of London. Our areas of expertise include delivery of eCommerce solutions, multi-channel retail solutions and project management amongst others. We provide best of breed solutions and services to several blue chip clients primarily within retail, financial services and other industries. We have built our delivery focused reputation upon technical innovation, in-depth business knowledge, and creative vision, all of which supports our objective of helping clients to gain true value from eCommerce. We have a platform-neutral independent approach working with the world's leading technology partners (Salesforce Commerce Cloud [formerly known as Demandware], IBM Websphere, Hybris, Magento and EPiServer). We love what we do and our clients love our work. Tryzens has been awarded Salesforce Commerce Cloud's EMEA delivery partner of 2017!
We are accepting applications for an intership in our QA department. Interns will have the opportunity to work directly with our skilled team members in real projects and experience all the aspects of the software quality assurance process: reviewing requirements, learning new software capabilities, test planning, test case design, test execution, defect reporting and tracking, creating reports and interacting with our offices in Bulgaria, United Kingdom, Australia and India via email, face-to-face meetings and conference calls. Interns will have mentors who will grow candidates' technical skills and communication abilities.

The ideal candidate will be an enthusiastic team player with strong communication, analytical and problem solving skills and a passion for quality.

We offer a six months paid internship (starting from January 2019). The best performing candidates may be offered an extension and a permanent, full-time employment at Tryzens.
REQUIREMENTS
• Excellent analytic, problem solving, communication and presentation skills
• Curious, self-driven and communicative
• Strong interest in IT, mobile technologies, QA and software testing
• Very good verbal and written English
Preferences will be given to candidates with:
• University degree or a last-year student in Informatics or Computer Technologies
• QA or software development training academy courses completed
• Experience in testing web applications across different platforms and browsers will be considered as a huge advance
• Experience in e-commerce (Salesforce Commerce Cloud, IBM Websphere, Hybris or Magento) will be considered as a huge advantage
• Good understanding of QA processes and methodologies – test planning, test cases, bug tracking systems, software development lifecycle and Scrum methodology
• Understanding key internet and e-commerce principles such as: SEO, Web Analytics, Geotargeting, etc
• Understanding of the following Web technologies: HTTP(S), S/FTP, Web Services (SOAP, RESTful)
• Understanding of performance, usability and security testing principles and best practices
• Programming skills in one of the following languages: JAVA, PHP, JavaScript or C++ (or experience with automated testing)
• Understanding of computer networks, algorithms, OOP principles, data structures, databases and client/server applications
• Knowledge of additional foreign languages

What you can expect:
• Real projects and real work with a leading e-commerce platform, and be involved at all stages of software development
• Testing online stores of famous global brands and contributing for new functionalities using the latest technologies
• Learn the industry inside out (payment transactions through various APIs; integrations with 3rd party systems through various communication channels; shopping cart functions, products & properties advanced pricing models; real time intersystem communication & synchronization, etc.)
• Experience and learn the best testing practices during all stages of SDLC covering test planning, design and execution activities
• Work in a global team of bright, nice and cooperative people

BENEFITS
• A six months paid internship with potential of full-time employment
• A brand new office in the city center
• Technical trainings
• Fresh fruit and drinks in the office
• Regular team events
• A positive and fun environment
Apply at https://tryzens.workable.com/j/FAEBBDC468
КОГА: 07.01.2019
МЯСТО: Tryzens Sofia, ул. "Георги С. Раковски" 128, 1000 Център, София

Петър Събев
Петър Събев се занимава с програмиране и информационни технологии още от 1990 г. Професионалист по осигуряване на качеството (QA) е от 2005 г. и е преминал по цялата кариерна стълба - от Junior QA през QA Manager до CEO на собствена консултантска компания. Изградил е от нулата QA екипи в 5+ различни софтуерни компании от различни сектори. В момента работи върху докторска дисертация за test automation, обучава студенти и ръководи стажантската програма на Tryzens.