Стажове

ПРЕДСТОЯЩИ Събития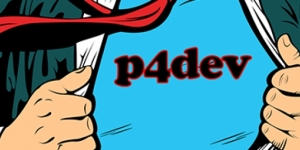 ДАТА: 26.10.2023
Web Developer Intern
We are looking for candidates who are willing to develop their skills in web development technologies. This is an opportunity to support technology experts in various projects using latest web technologies and become part of the core team of experts in a fast growing company.

You will participate in the creation of enterprise-class applications using proven design patterns on the latest technology platforms – specifically focused on efficient microservices and develop software following Scrum development methodology.

As a fast growing company, MentorMate provides challenging careers in a friendly, team-oriented environment. We value our employees and share our success through competitive pay, recognition and advancement opportunities.

Job Description:
• Support development of software projects based on PHP/MySql/JS/HTML
• Participate in the development portion of software production
• Design and create different web-services with a mentor
• Work with the latest technologies

Requirements:
• Basic knowledge of HTML, CSS, JS, PHP and MySQL
• Basic knowledge in OOP and Data structures
• Fluent English
• A passion for building great software
• A passion for learning and exploring
• Responsible and team oriented person

We offer:
• Chance to be part of the core team in a fast growing company
• Various and challenging projects that you can join
• Chance to work with latest technologies
• Paid internship and possibilities for career development
• Full-time employment
• Flexible work time
• Excellent working environment with lounge zone
• Additional health and dental insurance
• Conferences attendance
• Knowledge sharing
• Technical and soft skills training

Please, send your CV in English on the following email: yana.yotova@mentormate.com. Only shortlisted candidates will be contacted.
КОГА: 09.01.2017
МЯСТО: