Стажове

ПРЕДСТОЯЩИ Събития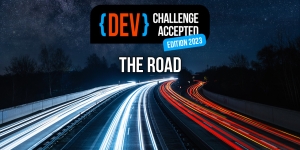 ДАТА: 30.09.2023
Стажантска позиция за Дизайнер
SUMMARY
We are looking for a designer intern excited to get hands on experience in different areas of design - posters, banners, brochures, marketing campaigns creatives, swag design, web/digital content for our websites and social media etc.
The Design Intern will have a mentor and will report to the Marketing manager. He will work closely with teams, such as Sales & Marketing, Internal Communications and Talent Development. If we are mutually satisfied, the intern can get the opportunity to become a part of Nemetschek Bulgaria - an innovative and developing software company.
MAIN RESPONSIBILITIES
Participate in brainstorming sessions to share new design perspectives and ideas
Taking care of design and prepress of marketing and communication materials—flyers, brochures, posters, banners, print/web ads, etc.
Create templates for email campaigns
Ensure compliance with company brand guidelines
Collaborate with cross-functional teams to produce attractive and original design solutions
REQUIREMENTS
Visual culture and broad interests in the area of Graphic Arts, design and technologies
Creativity to develop attractive, engaging designs
Currently pursuing or just graduated with a Degree in Graphic Design, Fine Arts or related field
Ability to communicate effectively and to troubleshoot problems
Maintaining high level quality of work and output
Fluent English (spoken, written)
ADVANTAGES
Good computer skills and basic knowledge in Adobe Creative Suite (Photoshop, Illustrator, InDesign)
Certain skills and experience in UX and web design
Being self-starter, able to prioritize work and perform with relative independence
Submitted portfolio on application
Sense of humor ;)
OUR EXPECTATIONS
We expect you to:
Share your ideas and opinion
Unleash your critical thinking
Dare to make mistakes
Get the most out of your colleagues
Give a hand when needed
We are looking for people with creative minds and enthusiasm to join us in the adventure of developing what's new, what's next and what best serves our customers' needs.
WHO WE ARE
Nemetschek Bulgaria is the Intelligent Choice of successful companies worldwide. We are close to 200 professionals, boosting our creativity while having fun together. It goes along with professional work and high recognition for over 15 years.
As a software company we like to think that our inspiration and masterpiece of work reach people from all over the world and even have an impact on their lives.
We invest skills, ideas and passion in every single thing we do, because this is how we like it.
WHAT WE OFFER
Here you can experience the freedom to express your talent and skills, to challenge us with weird ideas and make your own work-life balance.
The trainings we provide are a great chance to extend your know-how. Once you get here, feel free to make mistakes - this is the best way to learn. And don't forget to take the most out of your colleagues 'cause we have an army of wizards.
What else do we offer?
We used to promise a Porsche. But since the developer's salaries got high enough to make it less attractive, now we focus on simple pleasures in life, such as Banitsa Day and Fruity Monday. ;)
КОГА: 27.11.2015
МЯСТО: Немечек България