Обучения

ПРЕДСТОЯЩИ Събития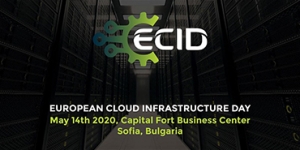 ДАТА: 13.05.2021
2D COMPOSITING COURSE
So You Want To Be a VFX Artist?
Are you passionate about movies?
Do you love mind-blowing effects?
Have you dreamt about being part of the world of cinema?

Apply TODAY for our 2D COMPOSITING COURSE
and get on the path of becoming a professional VFX artist!
In this course you will learn how to apply basic and advanced techniques such as compositing, rotoscoping, roto-painting, keying, tracking, matchmoving, grading, color correction, time-remapping, projecting, multi-pass compositing, etc.
You will be guided by real professionals in the industry who worked on actual Hollywood blockbusters.
You will have at your disposal practical and hands-on live-action shots coming from WorldWide FX actual projects to work on. In this way, you will easily gain the confidence and ability to use your newly acquired skills beyond the classroom.
Send us your CV at careers@wwfx.net before April 13, 2019, and start learning from seasoned VFX artists with years of experience on major film productions!
The course is FREE of charge!
Starting date: May 7, 2019
Duration: 3 months / Monday to Friday / from 9:00 a.m. till 6:00 p.m.
Location: WorldWide FX / Kumata Str. 84, Sofia, Bulgaria
КОГА: 13.04.2019
МЯСТО: