Обучения

ПРЕДСТОЯЩИ Събития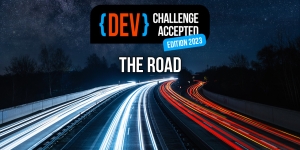 ДАТА: 30.09.2023
Free online course «Fundamentals of Software Testing»
We are happy to announce that the Training Center of the QATestLab is now providing courses for Poland, Romania, Bulgaria, Montenegro, Turkey, Kenya, Cyprus, Lithuania, Armenia, Azerbaijan.

Do you live in these countries and want to study testing and make it your profession in the future?
We invite you to a free «Fundamentals of Software Testing» online course.

You are guaranteed to have the following:
• 4 weeks of intensive IT studying;
• 7 online lectures and 7 practical tasks;
• support of the Training Center specialists and prompt feedback on the tasks;
• certificate in case of successful course completion.

Start date: January 16
Duration: 4 weeks
Teaching language: English (for those who understand Ukrainian, it is possible to take the course in Ukrainian)
Class format: online (lecture recordings are provided)
Cost: free of charge
Main topics and skills:
• searching for bugs and inaccuracies on websites, applications and games;
• creating perfect bug reports;
• creating checklists, test plans and test cases;
• learning the specifics of testing websites, games and mobile applications;
• working in Mantis Bug Tracker, Jira and TestLink systems.
During 4 weeks you will get basic theoretical and practical knowledge for the position of QA Intern.
We offer employment in QATestLab to the best graduates of the course.
Follow the link to register and get more information about the course.
In English: https://bit.ly/3uA9uH2
In Ukrainian: https://bit.ly/3uAjqQF

КОГА: 16.01.2023
МЯСТО:
Lecture 1. Introductory part. What is a bug (defect)
Lecture 2. WEB-projects testing
Lecture 3. Approaches to the Functional Testing
Lecture 4. Software Testing Life Cycle
Lecture 5. Test design. Test cases
Lecture 6. Mobile App Testing
Lecture 7. Game testing
More detail: https://cutt.ly/eBceiiR