Обучения

ПРЕДСТОЯЩИ Събития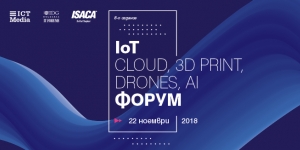 ДАТА: 22.11.2018
ПРЕДСТОЯЩИ Обучения
Verint Systems Bulgaria - Master Class – Design Patterns
In today's world – thanks to the new technologies and the smart phones – the data that flows around us is huge and massive thus handling it becomes a real challenge.
Big data is not "only" millions but billions of records per day – such volume of data requires special architecture that eventually enables applications to store , query and analyze the data in a way in which the end-user can get optimal user experience.
In Verint we have products that required to do exactly that :)
In this Meet-up Yuval Willf , Director and R&D Chief Architect at Verint will guide us through the process of looking for different solutions and will explain how it was made in Verint using Java, Kafla , Spark and more.
КОГА: 29.11.2017
МЯСТО: жк Борово, ул. Подуево 7